We've reviewed all of these boards, and in this article, I'm going to tell you why we think that the Wowgo 2s Max, which was released in 2022, remains the best entry-level electric skateboard despite facing competition from much newer models.
When the Wowgo 2s Max first hit the market in 2022, it set a new standard for budget electric skateboards. Priced at $479, it pushed the boundaries of power and performance for boards in its price range. It was the first budget board that comes with a 12s battery configuration, giving it more power than some of the mid-range ($500-$1000) electric skateboards. It dethroned the Meepo V4S, taking the title of the most potent electric skateboard under $500, thanks to its strong dual 550W hub motors.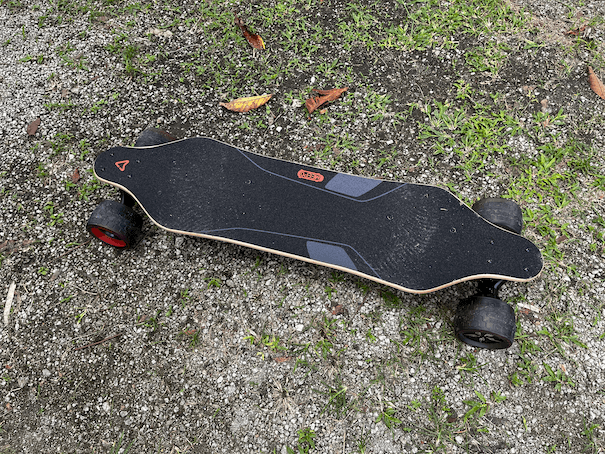 But the Wowgo 2s Max wasn't solely about raw power. It was also a level above its competitors in terms of refinement. While most budget electric skateboard brands had evolved beyond the 2017 practice of merely assembling a board from off-the-shelf parts, slapping on a logo, and calling it a day, the Wowgo team put considerable effort into giving the 2022 Wowgo 2s Max a premium look.
From the looks of the deck to the polishes of the board, the Wowgo 2s Max has a premium look. Nobody would've guessed that this is an entry-level electric skateboard. Look at the Wowgo 2s Max and compare them to the Backfire G2 Black or the Ownboard W1s! Yikes!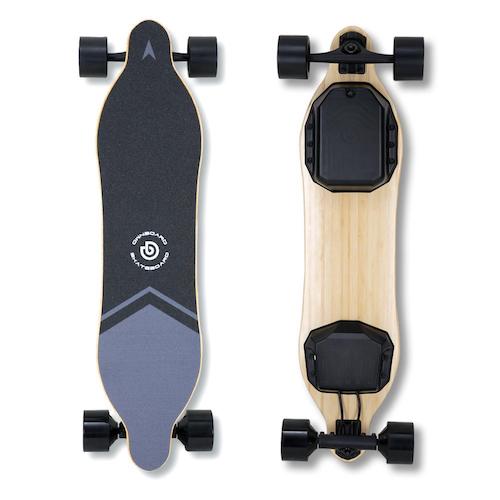 Wowgo 2s Max in 2023: Still Ahead of the Curve
Fast forward to 2023, and the Wowgo 2s Max is still leading the pack, proving that good design and solid performance never go out of style. Its specs continue to hold their own, even in the face of newer, flashier models.